"I'm concerned that the CNF trigger wand will change the sound of my crash cymbal?"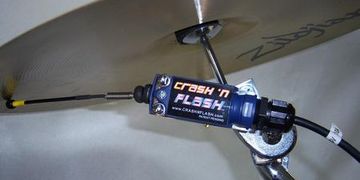 "Some skeptics may wonder, but won't the CNF trigger dampen the tone of my cymbal? NAY! After rigorous testing we found that it DOES NOT affect the tone of the cymbal in the slightest!
Jake Wood~~ Product Review Specialist. DRUM! Magazine.